Precision engraving of transparent materials
Precision glass, fused silica and sapphire engraving with ultra-fast lasers allows manufacturing features less than 5 micron in size with chipping on the edges less than 0.5 micron. Such technology can be used for precision optical reticle manufacturing. Laser technology lets digitalize the process and allows quick manufacturing small batches of custom reticles and reduce manufacturing cost Different optical reticle types can be used in microscopes, theodolites, optical sights, astronomic telescopes, oscilloscopes and many other. Manufacturing of custom reticles is available from Beagle Optics. Or we can discuss building complete workstation for your own laboratory if needed.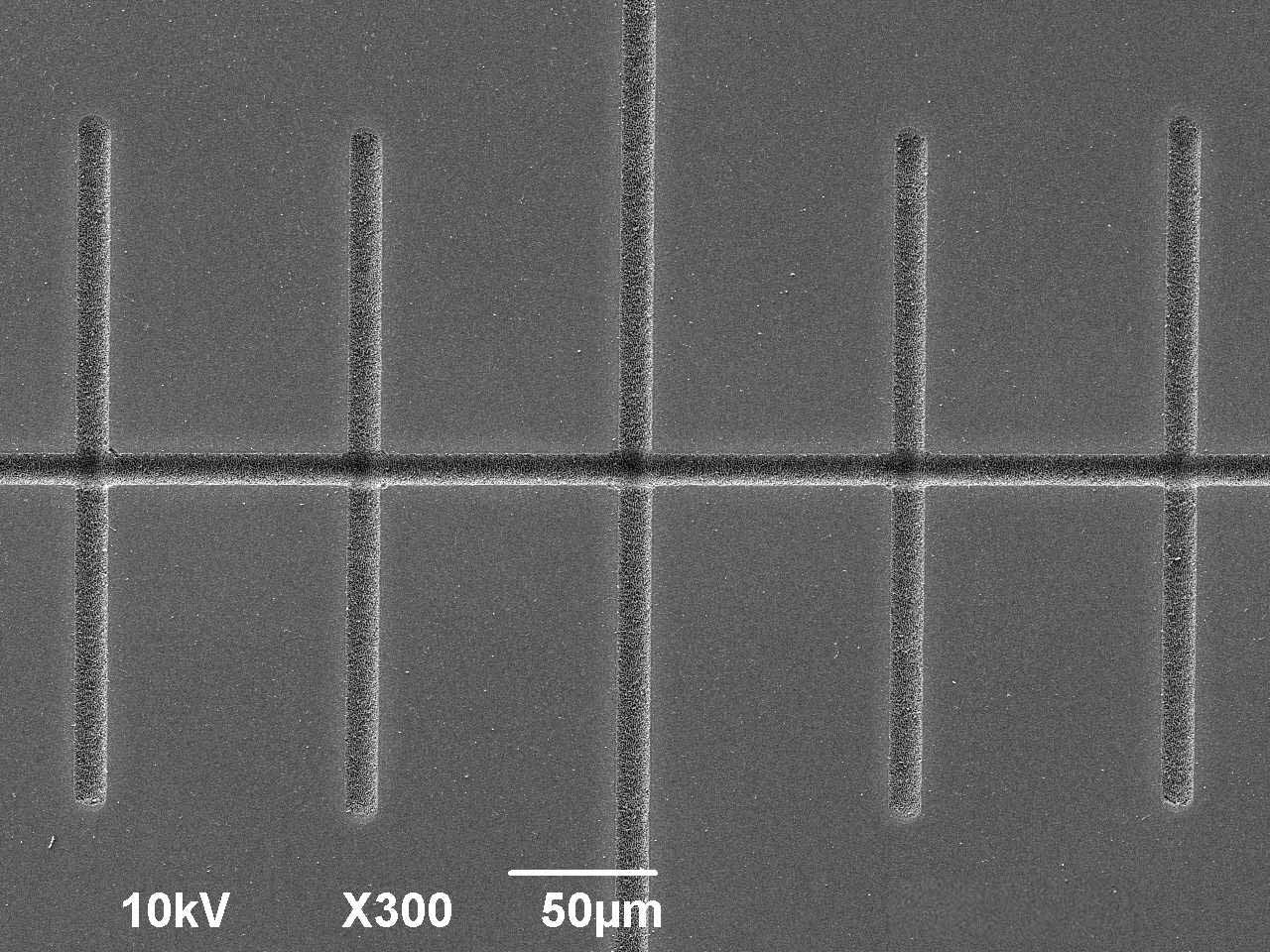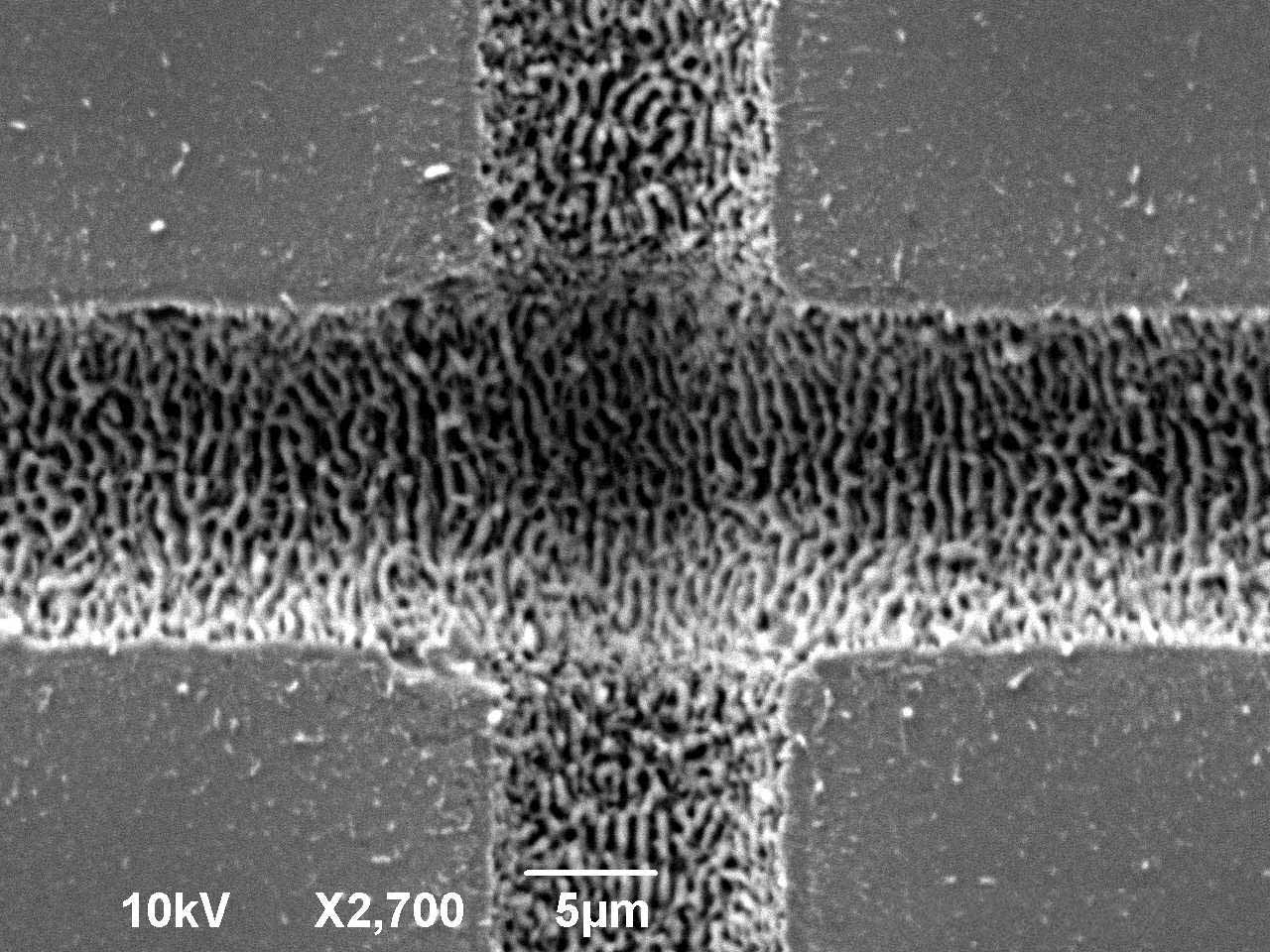 Ablation of light diffusing structures from porous PTFE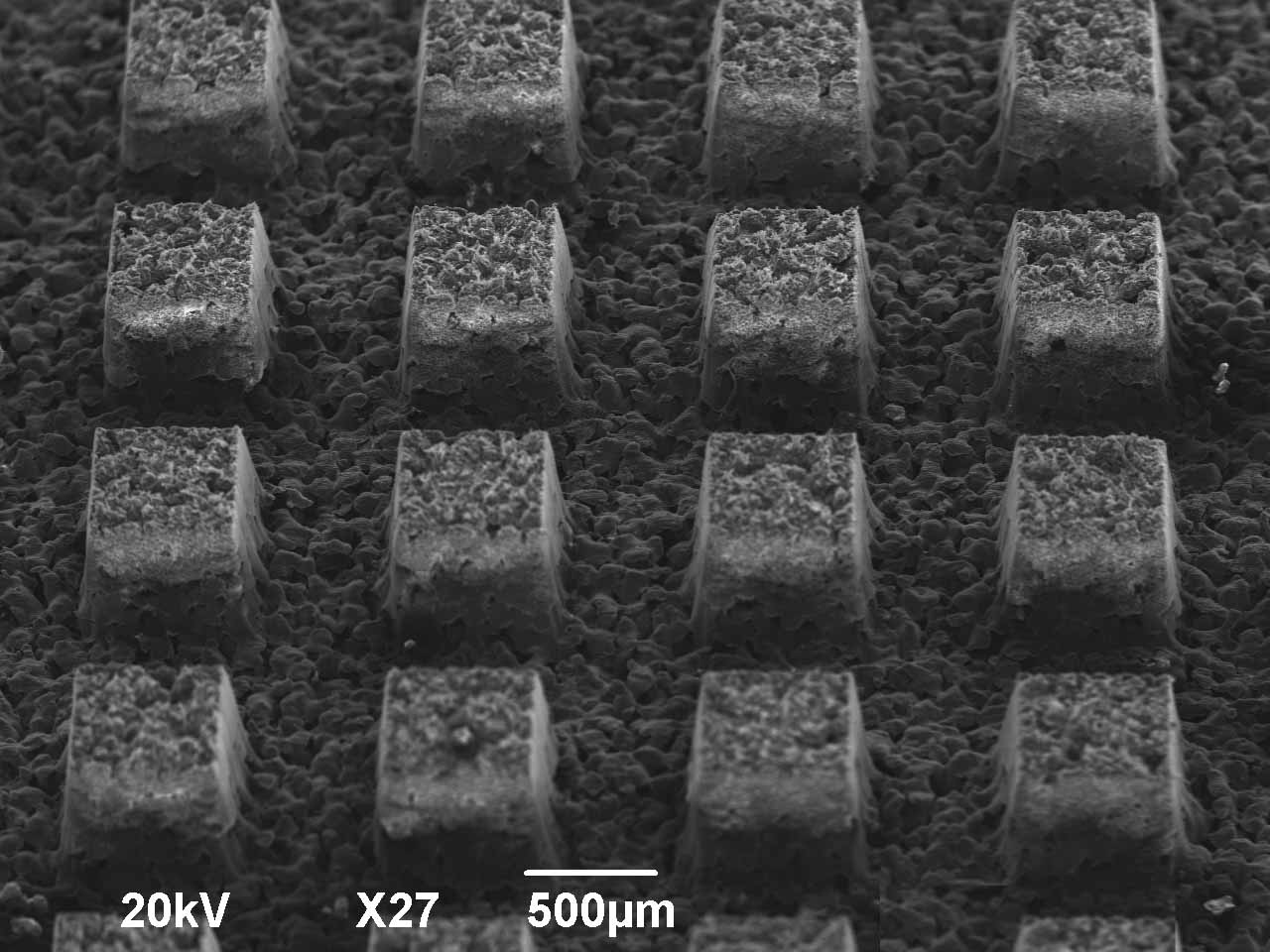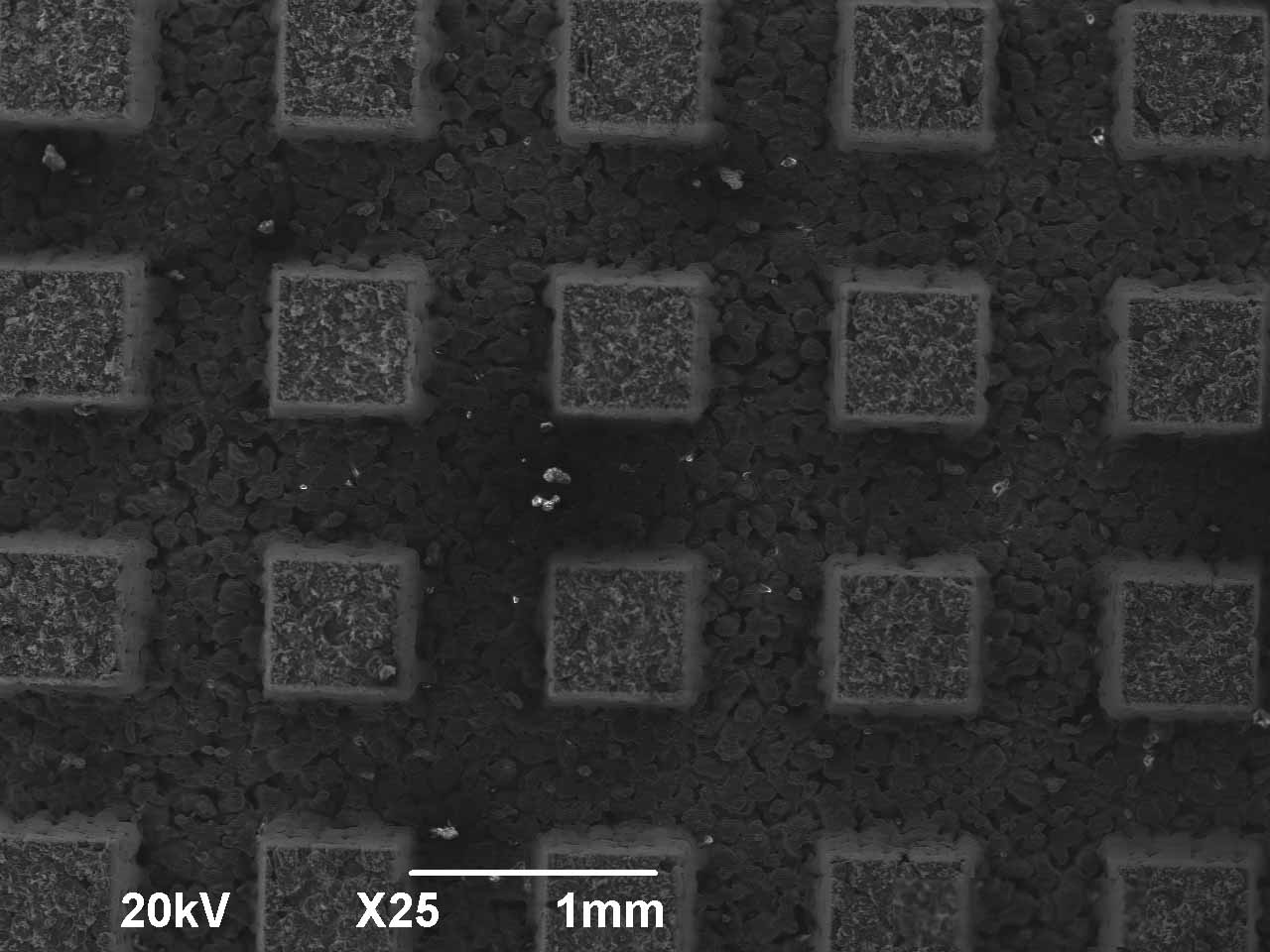 Optical coating patterning
Metal, ITO, metal oxide, reflective, conductive or any other coatings on transparent materials like glass, quartz and sapphire or ceramics can be patterned to form inverted reticles, microfluidic chips, conductive circuits, antennas or whatever is needed to be directly patterned.